Regular price
Sale price
$3.90USD
Unit price
per
Sale
Sold out
Embark on an unparalleled training experience with your canine companion with "Mastering Schutzhund: A Multilingual Guide to Dog Training Commands." This comprehensive eBook guide is tailored for those who seek perfection in the Schutzhund training journey. Schutzhund is more than a sport; it's a profound bonding exercise that taps into the very instincts of your dog.
🐾 30 Essential Commands: From the basics like 'Sit' and 'Stay' to advanced commands like 'Blind Search' and 'Send Away,' this guide covers everything.
🌍 9 Languages Included: English, German, French, Czech, Dutch, Italian, Spanish, Portuguese, and Hindi - making this guide accessible to a global audience.
💼 Designed for All Skill Levels: Our guide is structured to suit everyone's needs whether you're a professional dog trainer or a dog-loving enthusiast.
🎓 Expert Insights: Authored by seasoned Schutzhund trainers, this eBook ensures that the translated commands are relevant and practical, based on real-world experience.
📱 User-Friendly Format: Available in various digital formats, it's handy on tablets, smartphones, and eReaders, making training on the go a breeze.
✅ Real-life Applications: Learn how to teach your dog tasks that can translate into real-life obedience and even assistance in professional work environments.
📈 Progress Tracking: Includes tips on monitoring your dog's progress and adjusting training techniques to match individual temperament and intelligence.
"Mastering Schutzhund" is more than a manual; it's a roadmap to successful partnership and understanding between you and your dog. Tailored for those pursuing excellence, it's an indispensable resource for anyone interested in Schutzhund.
Take the next step in dog training by acquiring the skills to guide your dog with confidence, precision, and love. Download your copy today!
Note: Once you place your order, you'll receive the download link of this guide in your email inbox (please check your spam/junk folder also because sometimes our email ends up there by mistake). Also, once you place your order, you'll be redirected to the page where you can download your guide. If you can't download our guide, feel free to contact us.
*Number of book pages: 28
*Format size A4 (printable)
*Lifetime access to book updates

Share
View full details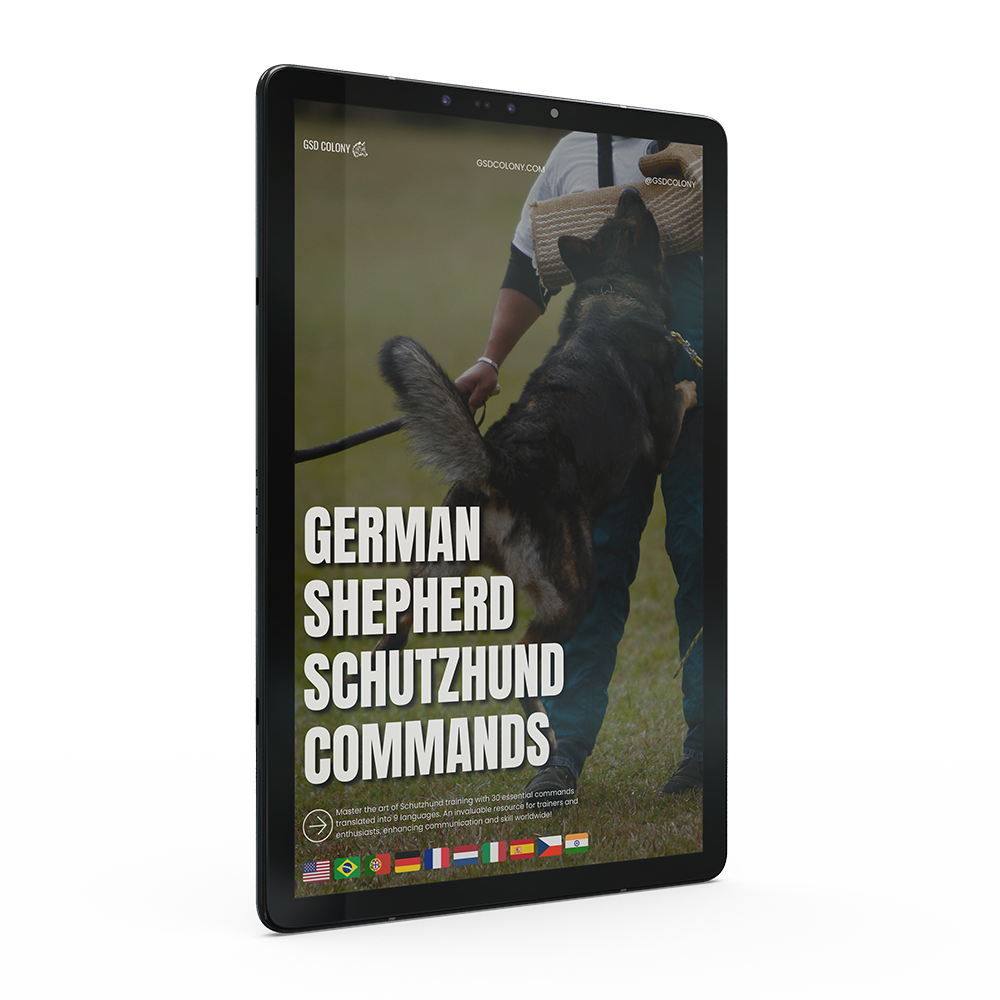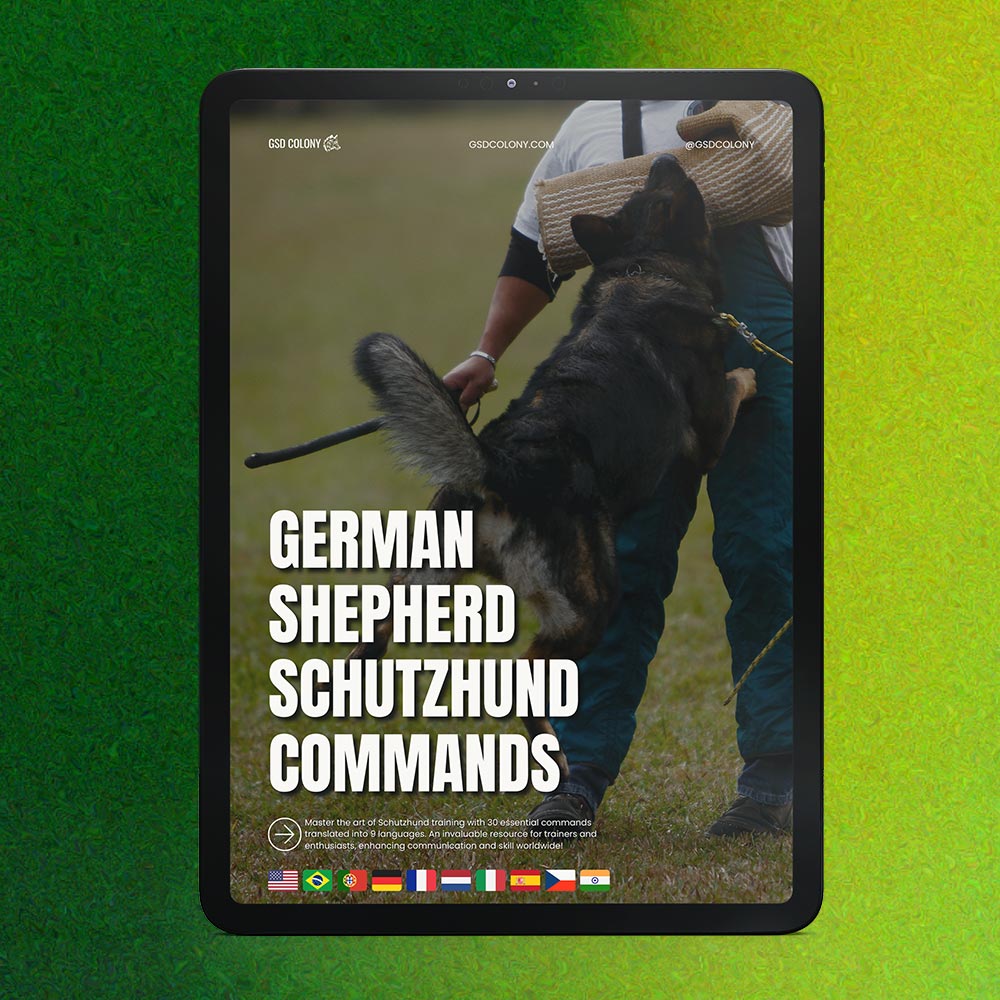 Schutzhund German Shepherd Dog Commands | FREE PDF
Collapsible content
FAQ

If you have more questions about shipping time, customer support and more, you can check our FAQ page.
SHIPPING

We offer free standard delivery on all orders. Our delivery time depends on the distance of your location from ours warehouse.

Our general delivery time is 7-20 days.

Due Covid-19, some international packages may be delayed due to routing or customs delays.

One of the main reasons for longer delivery time is:

● Quality Control
● Processing Time
● Product Validation
● Creating a Tracking Number

All these steps are necessary, in order to provide the best customer experience.

USA Within 5-15 business days

Europe Within 7-20 business days

Canada Within 7-17 business days

Australia/NZ Within 7-17 business days

Rest of the World Within 7-20 business days
CONTACT US

If you have any question about your order status or you need help with your order, free feel to contact us via our Contact Us page.