Regular price
$24.90USD
Sale price
$14.90USD
Unit price
per
Sale
Sold out
Tired of spending hours brushing and cleaning your dog?
The Dogcog™ Two-Sided Grooming Brush is the perfect tool for all German Shepherd owners looking to groom their furry friends. Our specially designed brush features two sides - one that removes loose hair and the other that massages your dog's skin while evenly distributing natural oils.
Plus, our dual-sided design allows for quick and efficient brushing, no matter the size or breed of your beloved pup!
2 Side Grooming Brush
Stainless Steel
Soft Handle
Pain-Free 
Dual-sided design with rounded teeth.
So simple, yet so powerful. Dogcog™ grooming brush has dual-sided rounded stainless steel teeth, which will safely remove only the dead dog hair from your dog.
With our helpful brush, you don't have to worry about taking forever to groom your dog anymore. Save time and energy by using this simple yet powerful tool. It'll make grooming much easier on both you and your four-legged friend!
Keep the coat shiny and healthy.
With the new revolutionary design of the Dogcog™ brush, cleaning the coat of dead hair has never been easier. Restore the old shine of your German Shepherd dog hair easily and without pain.
Share
View full details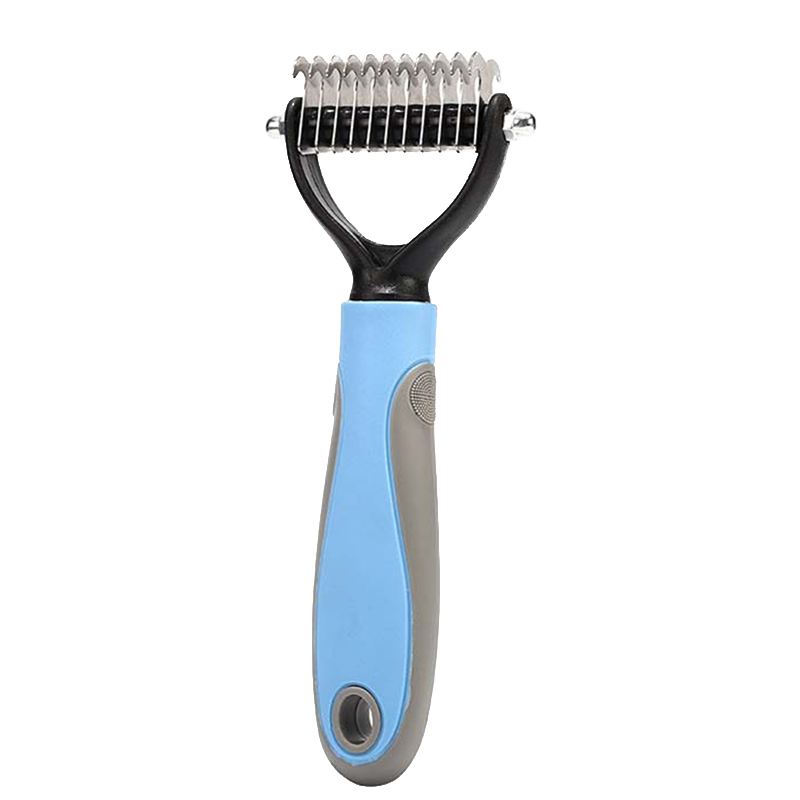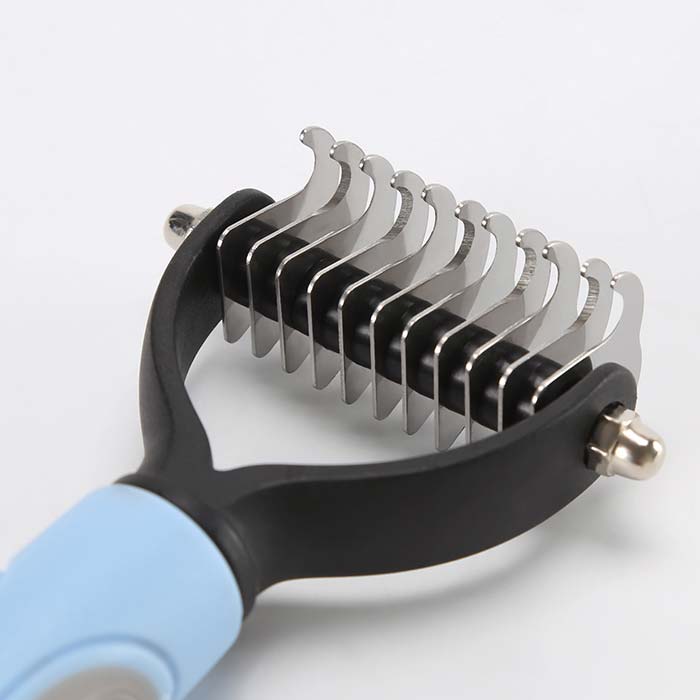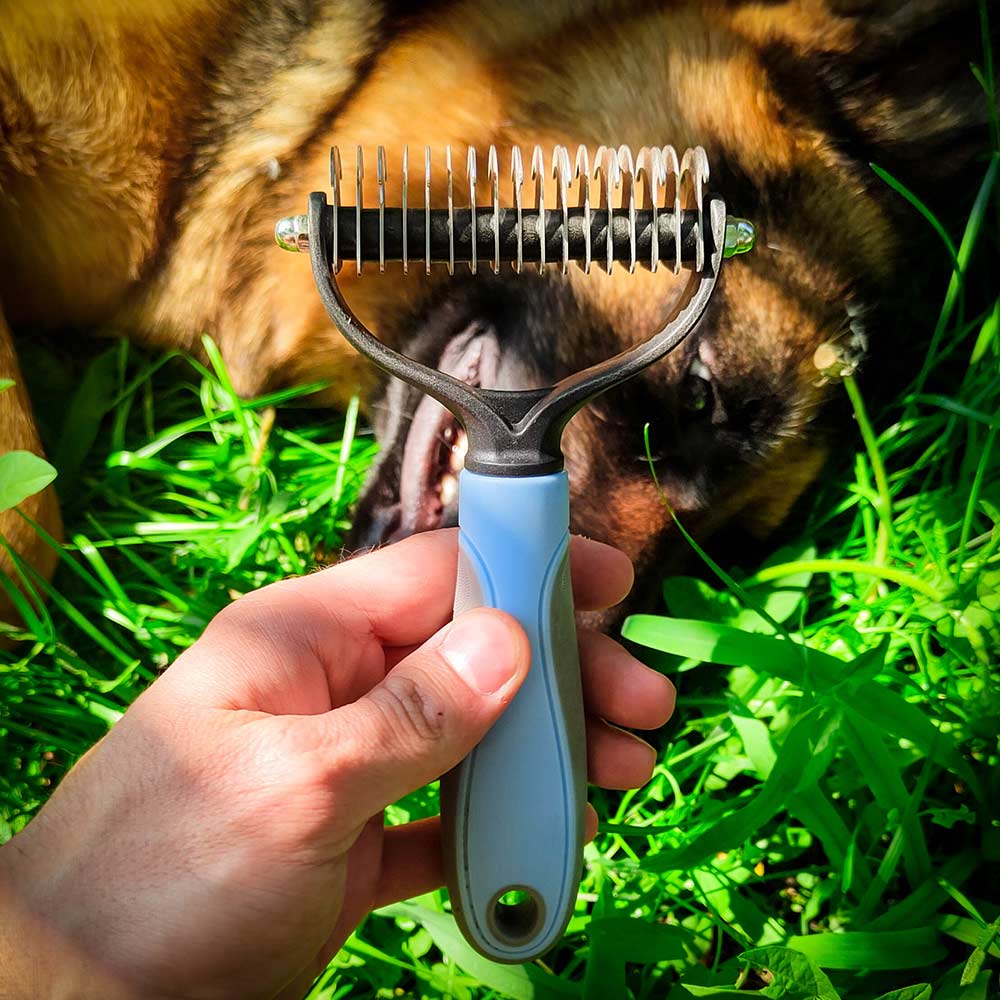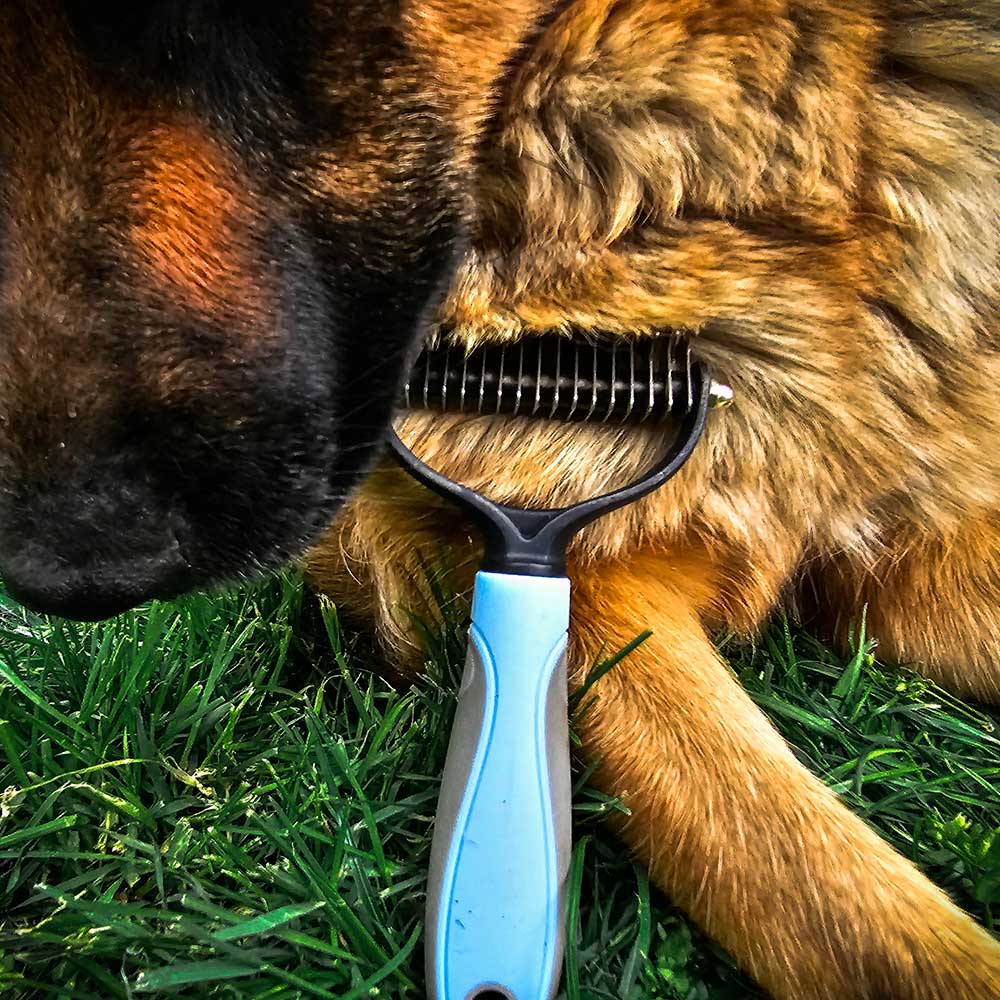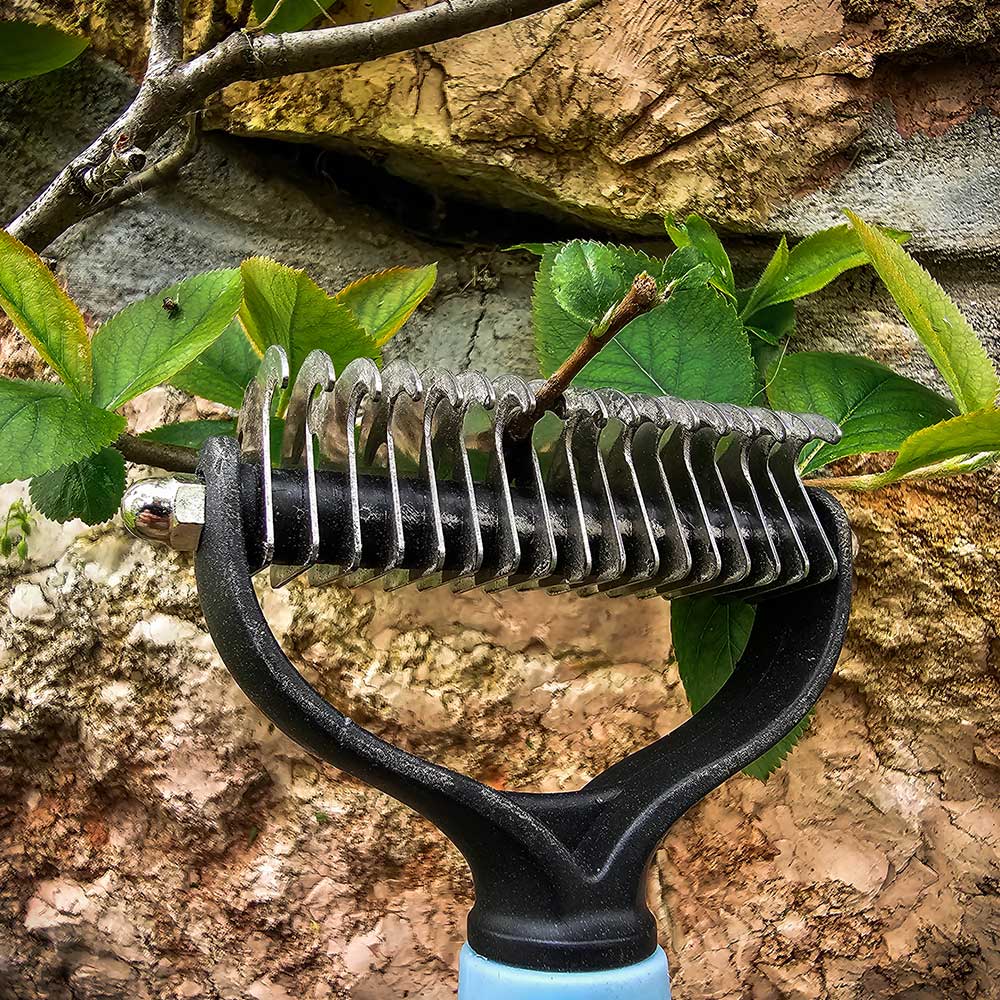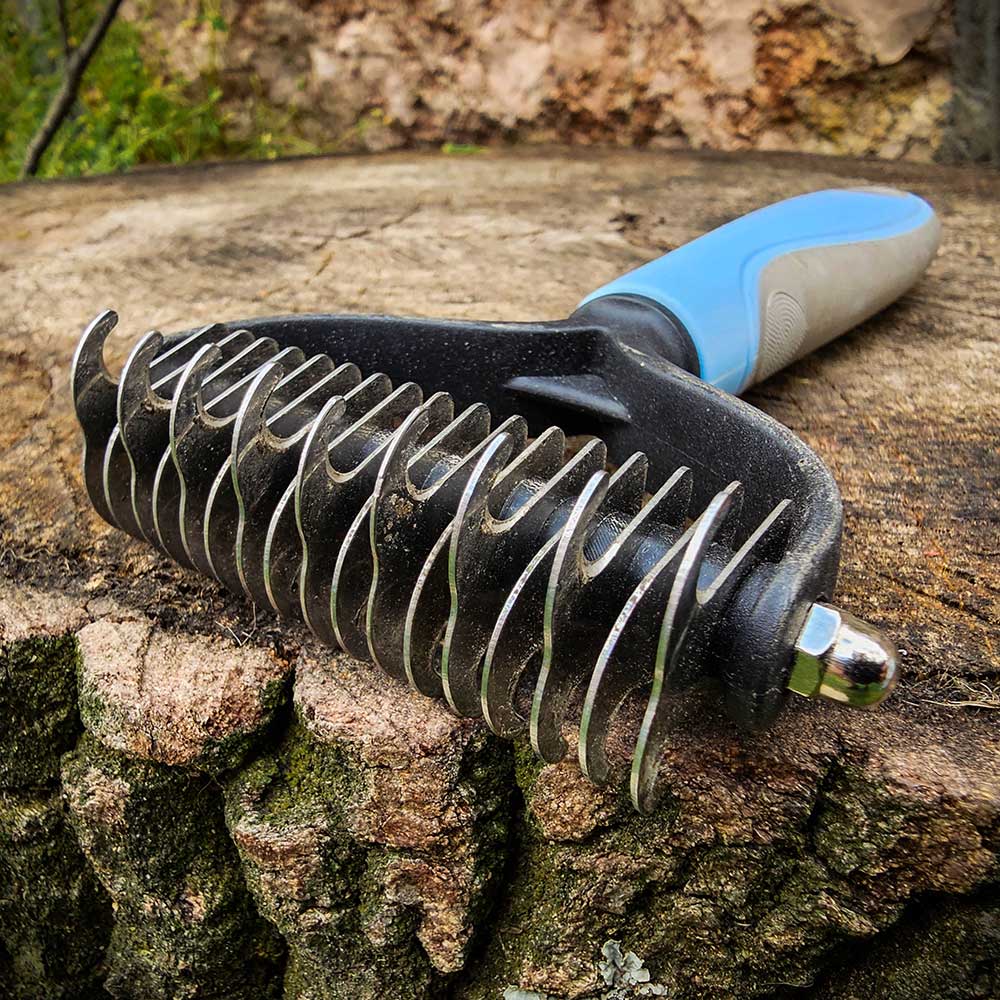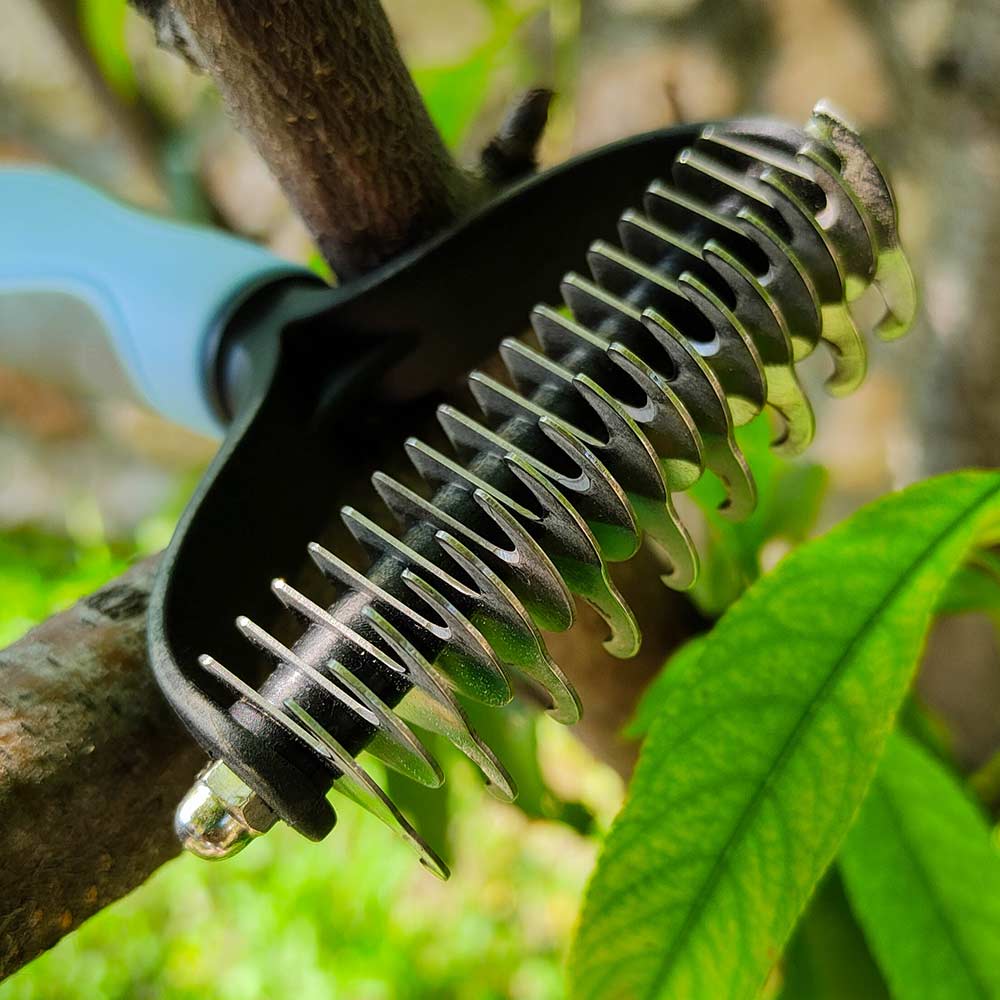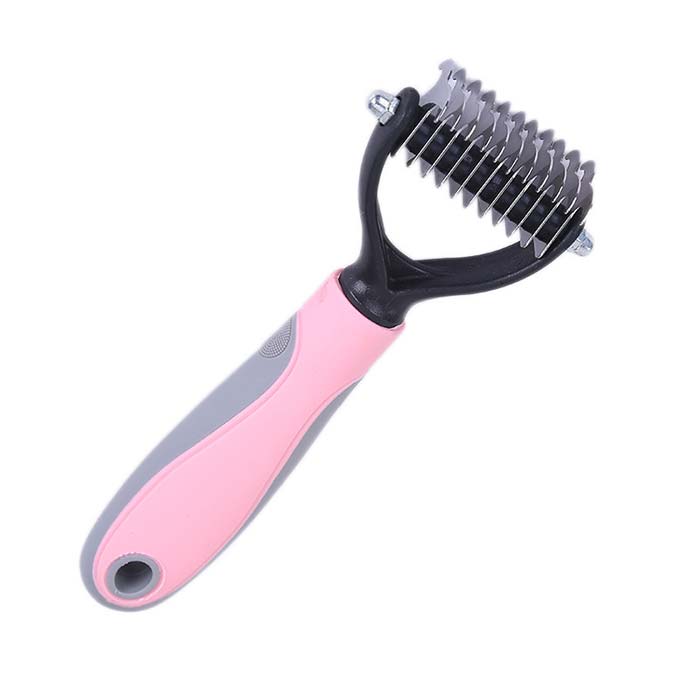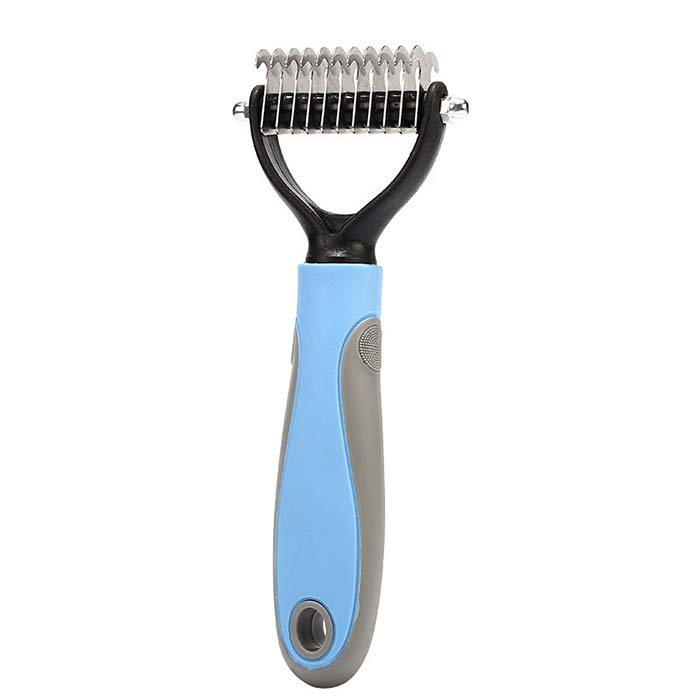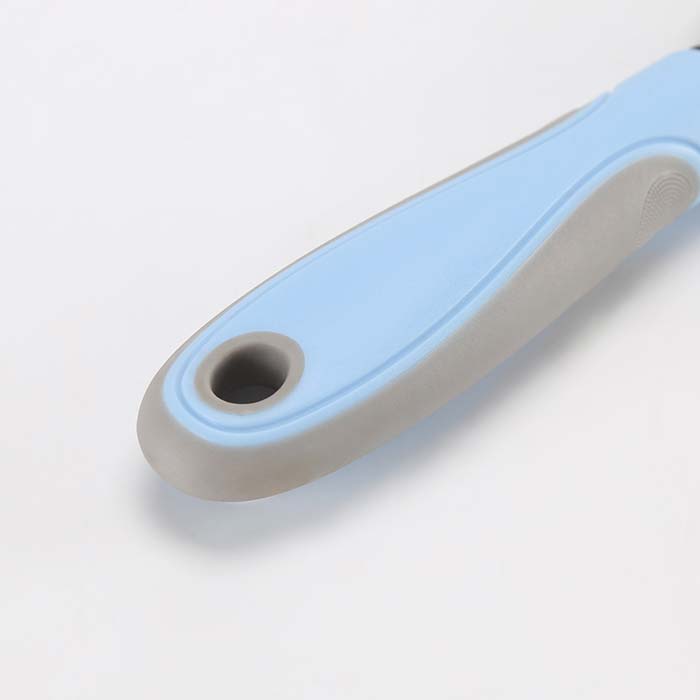 Amazing brush!!!
Our shepherd always hated getting brushed. Not anymore. This tool is great. It is so much easier to get through her thick coat. It gets right down to her undercoat and removes so much more than anything we have ever used. I think it actually feels good to her, she doesn't try to run from brushing anymore.
I purchased a deshedder from a nearby shop to use on the undercoat of my dog. I believed it was doing a respectable job removing the stray hair he sheds. Finally, on Tuesday morning, I bought this.
I used it on him today and was blown away!!! With this brush, so much undercoat was removed that it almost appeared to be snowing. I was spitting out so much fur that I couldn't believe it. It was so much better than the first one I had! Everyone should own this, in my opinion, if they have a pet with a thick undercoat that they adore dearly.
It looks very resistant, I arrive very fast... I hope it lasts a long time.
Collapsible content
FAQ

If you have more questions about shipping time, customer support and more, you can check our FAQ page.
SHIPPING

We offer free standard delivery on all orders. Our delivery time depends on the distance of your location from ours warehouse.

Our general delivery time is 7-20 days.

Due Covid-19, some international packages may be delayed due to routing or customs delays.

One of the main reasons for longer delivery time is:

● Quality Control
● Processing Time
● Product Validation
● Creating a Tracking Number

All these steps are necessary, in order to provide the best customer experience.

USA Within 5-15 business days

Europe Within 7-20 business days

Canada Within 7-17 business days

Australia/NZ Within 7-17 business days

Rest of the World Within 7-20 business days
CONTACT US

If you have any question about your order status or you need help with your order, free feel to contact us via our Contact Us page.